Labor Day Promotion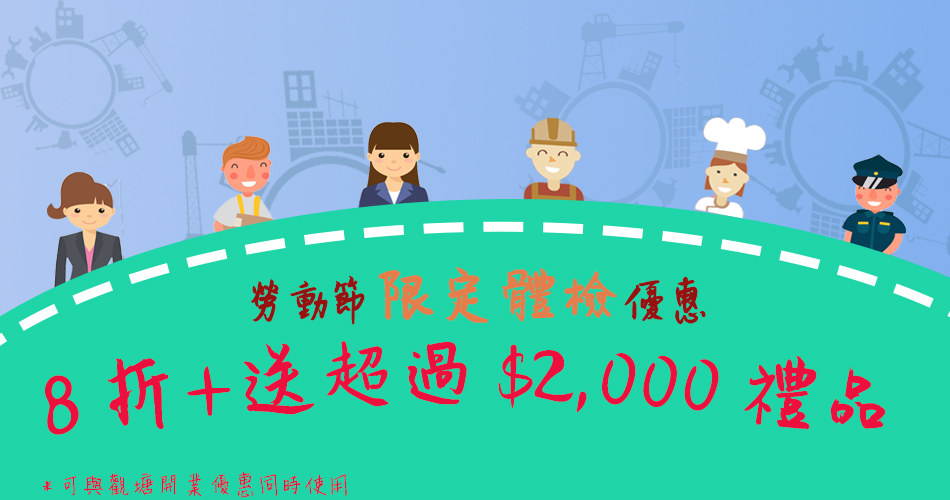 【
Labor Day Promotion

】


Enjoy 20%off and over $2,000 reward when purchasing designated plans with on or over $1,999.

Reward including:


1. Hepatic Fibrosis: a.) Laminin b.) Hyaluronic AcidHyaluronic
Assessment for liver disorders.


2. Free 1 redemption coupons from Harmonic Health Medical Center and you can redeem one of the following complimentary service:





1. One time TCM Health Consultation & one dose of basic herbs (Valued at $270)

2. One time Traditional Acupressure Massage (Valued at $280)

3. One time Lymphatic Drainage Massage (Valued at $780)




Discount Code:HAPPY0501


Services Include:


Please contact 3168-8188, WhatsApp to 6218-8534 or Facebook Inbox for more information and enjoy extra discount.




Harmonic Health Medical Centre & Health Complex (HHP):

Established since 1999, Harmonic Health Pharmaceutical Company Limited (HHPCL) is a leading healthcare company with core focus in promoting holistic health and fitness with the approach of Traditional Chinese Medicine (TCM).

With high reputation in clinic treatment, beauty & slimming services and health supplement, HHPCL has become a household brand in Hong Kong.

Official Website:http://www.hhp.com.hk/index.php






Terms & Conditions:



1. The promotional ends on May 06, 2018.

2. This promotion is excluded vaccines services.

3. Can collect the Coupon in JD Branch or Kwun Tong Branch (Mon-Sat: 09:00-13:00, 14:00-18:00) only on or before 31/5/2018.

4. This offer cannot be conjunction with any other promotions (Except Kwun Tong Branch Promotion)

5. This offer cannot be exchanged for its cash equivalent.

6. Amendment or cancellation is not allowed once the payment is confirmed.

7. Deadline of Health Check redemption: 365 Days (Starts calculating when the customers actual paid)

8. This Disclaimer has been translated into Chinese. If there is any inconsistency or ambiguity between the English version and the Chinese version, the Chinese version shall prevail.

9.In case of any disputes, the decision of the Mobile Medical Health Check Centre shall be final and conclusive.



Terms & Conditions of HHP Coupon:

1. The Coupon is only valid for new customers on first trial only and it cannot be used in conjunction with other promotions.

2.The coupon has validity of 3 months from the date of issue.

3. Extra charge on decoction fee and expensive herbs if applicable.

4. Please make appointment 1 day in advance and present the coupon before enjoying the services.

5. Photocopies are not acceptable.

6. No refund for cash or change will be given.

7. Coupons are only available while stock lasts. Mobile Medical will not take any responsibility for any loss caused by Harmonic Health Medical Centre & Health Complex' s refusal of providing offers

8. In case of any discrepancy, the Chinese version shall prevail for all purposes.

9. The Promotion is bound by the above terms and conditions. Mobile Medical reserve the right to cancel, revise or suspend all or any part(s) of the Promotion, or the terms and conditions herein contained, at any time without prior notice or reason.